The CP2S team consists of individuals and firms with decades of experience in providing program management, exercise support, risk management and training to Government and private sector clients directly supporting Government clients across all functional areas. Click on the company name to read more about the CP2S team members.

American Innovations, Inc. (Ai) is a manufacturer and value added reseller of material and non-material solutions with specialization in explosives and HME precursors detection, identification, containment, and mitigation. Products include field ready test kits and analytical forensics equipment. Ai also provides surveillance solutions, overt and covert, since its inception in 1995. Training services, development of train the trainer training (T3) programs, and red cell exercises are also within Ai's areas of expertise. CP2S Raven Division has worked with Ai for several years and has an established value-added reseller agreement in place. Functional Areas: 1,4,5,9,11,18.

Analytic Services Inc. (ANSER) is a not-for-profit research and analysis institute providing objective studies, analyses, and technical support to aid decision makers across the national security and homeland security communities. Headquartered in Falls Church, VA, ANSER provides analytic and technical support to Federal agencies in the areas of homeland security, policy and strategy development; mission area analysis, including strategy-to-task derivations; operations; information systems operations, planning, and acquisition; requirements definition; technology evaluation, testing, and planning; modernization planning; command, control, communications and intelligence program planning; and foreign technology. Clients supported include OSD, Joint Staff, DTRA, Army and Air Force. Our company has demonstrated the capability to provide authoritative subject matter expertise to conduct studies, broad-based strategic and operational planning and assessment, unbiased policy and guidance advice, training and exercise support, and experienced operational program support for the development, sustained management and execution of complex government programs. Functional Areas: 1,2,11,12,16,18,21.

Circinus is a SDVOSB with extensive experience in consulting, training, and engineering quality solutions for key customers spanning over twelve years. Circinus provides expertise in the following subject areas:•Operational Intelligence Support •Training Development •Special Country Studies, Cultural and Link Analysis, and Social Network Development •Communications Support Intelligence Training & Intelligence Analysis •Electronic Warfare (EW) Integration & Fielding Support •Systems & Software Development •Information Technology Support •Computer-Based Training & Web Development •Linguist Support (Arabic, Pashto, Korean, Russian, French, German, and Spanish) •Worldwide Mobile Training Teams •Emerging Technology Integration •Intelligence Estimates and Assessments •Informed insights into Defense Production and Research & Development •All-source, Imagery and Signals Analysts. Circinus personnel have been engaged in the training of approximately 95 U.S. Army Units, 5 Combatant Commands, 5 National Agencies, 4 Joint Task Forces, and 5 Special Forces Groups. Trained units at Fort Gordon include the 513th Military Intelligence Brigade and the 116th Military Intelligence Group. CP2S has an established relationship in place with Circinus, having worked with them for several years. As a member of the Circinus team, we recently successfully won a US Army contract for INSCOM Global Intelligence Support. Functional Areas: 1,5,9,11,18,20,22.

Drop Test International, LLC (DTI) was founded in 2008. Their experts in intelligence, irregular warfare, and advanced security services provide assessment and advisory services to a global clientele. DTI also provides experienced counterinsurgency subject matter experts (SMEs). Core competencies include: •Intelligence •Security Assistance •Site Security •Counter-IED •Operations Rapid Prototyping and Tool Development. DTI provides professionals who have been the leaders over the past 15 years of the U.S.'s irregular warfare capability development in response to the heightened threats of trans‐national terrorism and organized crime. DTI's ongoing advanced security operations in the world's hottest trouble spots, ensures they have the most current knowledge of the combat environment, which provides them with unique advantages over enemy combatants. Functional Areas: 1,4,18,20.

G Force, Inc., is a SDVOSB that provides SME analysts and mobile team training experts with deep roots and experience in the USSOCOM community, service contracting industry and Joint Improvised Explosive Device Defeat Organization (JEIDDO). G Force develops leading edge concept of operations (CONOPS), emerging sponsor-specific and joint tactics, techniques and procedures (TTP) and has the ability/experience to develop responses to Combatant Command (COCOM) and higher level data calls in a time sensitive manner. G Force's best value approach promotes "industry helping Government" in order to conduct the work via a qualified and competent workforce; supporting cost savings and efficiencies in OCONUS operations enabling customers more resources to allocate to mission critical schedules and training evolutions. CP2S has extensive experience with the principles of G-Force, having worked with them for three years on numerous Navy RFP efforts including more than 10 SeaPort programs. Functional Areas: 2,18,20.

Gravicom is a small business specializing in DoD IA and cyber security. Gravicom has over 13 years of experience in DoD IA, C&A, & risk management, and has provided senior level IA support for PEO-EIS SPAWAR PMW-240 for the last 7 years. Gravicom has three (3) fully qualified Navy Validators, and one (1) USMC validator on staff. Their company mission is three-fold in cyber, engineering, and risk management. In addition to their DoD roots, Gravicom also performs commercial penetration testing, user training. They are currently in the first stages of building their first cyber security product for small to medium sized businesses. Gravicom currently holds 5 patents. CP2S has experience with the principles of Gravicom, having worked with them for two years on several Navy RFP efforts including more than 5 SeaPort programs. Functional Areas: 1,2,9, 20.

Haystax Technology, Haystax NetCentrics, Haystax – Cyber Squared has extensive qualifications in providing high-end threat intelligence analytics. Relevant experience in agile and rapid integration deployment support services, intelligence analysis and collaborative capability development services. Founded in 2012, serving defense, federal, civilian, state and local government and the intelligence community and commercial customers. Certifications include ISO 9001, ISO 20000, CMMI Services L3 (Fall 2014), Microsoft Gold Partner. 350 employees, 90% Secret clearance, 60% Top Secret. Core competencies include cybersecurity, information assurance (IA), network management, advanced threat analytics, innovation management. Experience delivering cyber threat intelligence and analysis for the Washington Headquarters' Service, the US Coast Guard Computer Incident Response Team (CIRT), the US Army Information Technology Agency (USAITA) and the Enterprise Security Services-Pentagon (ESS-P) IA, contract. Experienced provider of technical process, program management and quality assurance /quality control for highly-protected national security networks. Relevant experience with government customers in designing, integrating, deploying and managing information sharing systems and software in security-restricted environments. NetCentrics Division with over 15 years' experience providing enterprise designs, implementations, and operational support to Department of Defense (DoD) agencies Leading technology innovator in cyber threat intelligence solutions with deep domain expertise in cyber threat analysis from NSA. Functional Areas: 1,2,4,5,9,11,18,20,21,22.

ICAD is a composite team composed of former Tier One operational Special Operational Forces (SOF) and Explosive Ordnance Disposal (EOD) and counter terrorism tactical personnel. Following their proven immersive training concept that supports Mission Command initiatives and operational planning efforts, operators are empowered through the synchronization of emerging technology and maneuver to efficiently maximize available enablers and achieve tactical success. ICAD areas of expertise: •EOD and SOF internal training development (train the trainer) •Advanced IED Electronics •High and low threat environment operations •Multiple deployment support missions (OIF/OEF) • IED awareness training for non-EOD/SOF forces and decision makers •Instructors adopt an embedded approach to training providing enhanced TTP development and technical tool prototype development •Practical physical security and personal security operations training •Tactical and EOD training to law enforcement and military clients •One-stop-shop for basic to advanced EOD/SOF/SWAT and counter proliferation training with realistic and functional training aids. Functional Areas: 1,18,20,21.

IWON, LLC is a professional management and engineering support services firm providing support to the U.S. Navy. Founded in 2006, IWON has provided engineering, construction management, funds management, and project oversight support services to the Naval Facilities Engineering Command both CONUS and OCONUS. Functional Areas: 2,5,6,10,12,14,16,18,20.

As a full-service Systems Integrator since 1998, Knowledge Management, Inc. helps their customers overcome difficult technology challenges to greatly enhance mission performance. Certified as a Small Disadvantaged Business (SDB) and a Massachusetts-certified Minority Business Enterprise (MBE), KMI has earned an enviable reputation for designing, integrating, and operating highly scalable and streamlined Information Technology (IT) solutions for some of the most complex military and civilian enterprises and applications. Their success in delivering high-impact, high-value IT solutions is a result of an agile approach that leverages the innovative vision, technical prowess, and business acumen of our people. KMI delivers a proven team of engaged and energetic experts that can quickly and adeptly respond to evolving mission requirements. For the last 15 years, KMI has been providing technology services and solutions to multiple DOD, Federal and Civilian customers; including the United State Marine Corps (USMC), the Army's NEC-Natick, the Defense Intelligence Agency (DIA), and the Department of State (DoS). Functional Areas: 1,2,5,9,11,18,20.

Metters is a SDVOSB with more than three decades of experience with government and military clients, including the Air Force, Army, and Navy, as well as the Veterans Affairs, DHS, and the FAA. They provide support of the design, development, and sustainment of simulator systems for the DoD and commercial customers. Functional Areas: 1,2,4,5,9,11,18,20,21,22.

Parsons/SMS supports a full range of U.S. Government agencies' most critical cyber security programs, initiatives and operations. Provides enterprise cyber security and IA for various agencies including U.S. Cyber Command, DHS, DEA, and the Space and Naval Warfare Systems Command. Services include:•Cyber Intelligence Analysis & Counterintelligence•C&A •Computer Network Defense•Computer and Network Forensics/Defense•Enterprise Services Operations•IA Vulnerability Management•Network Security Engineering•SOC Management•Server Virtualization/Virtual Desktop•Systems Security, Engineering and Integration•System Relocation Services•Wireless Engineering, Security, & Radio Frequency Identification • Communications including Satellite, Transport, and Tactical. CP2S has extensive experience with Parsons/SMS, having worked with them for more than four years on numerous DoD and other Government RFPs and projects, including several Navy RFP efforts including Pillars and SPAWAR programs. CP2S is a subcontractor to Parson/SMS on the Army ESS V contract and the EPA ESS contract. We have an informal mentor/protégé relationship. Functional Areas: 1,2,4,5,9,11,18,20,21,22.

Peerless Technologies Corporation (Peerless) is a nationally recognized, award-winning, and reputable business serving federal government clients at multiple locations nationwide. Based in Fairborn, Ohio adjacent to Wright-Patterson Air Force Base, Peerless provides quality services backed by our ISO 9001:2008 certified Quality Management System and Software Engineering Institute (SEI) Capability Maturity Model Integrated (CMMI) Level 3 assessed software and systems engineering processes. Our DOD, DHS, DOE, and EPA customers take advantage of our services offered from our core competencies of systems engineering; program and financial management; IT; cyber defense; medical/human performance; intelligence, surveillance, and reconnaissance; training/training systems; and research and development, test and evaluation. Functional Areas: 1,2,5,9,11,18,20,21.

Phoenix Data Corporation develops innovative solutions for information technology, engineering technical support, operations, document centers and electronic records with a strong emphasis in information management. Phoenix Data Corporation's services and technical solutions primarily target government agencies at federal, state and local levels; the military and the health care industry. With a full spectrum of operations information and document management services, Phoenix specializes in the conversion of data to electronic formats and engineering technical support for a variety of government and military organizations. Functional Areas: 1,2,5,6,8,9,10,11,12,13,14,15,16,17,18,19,20.

Solatris is a Service-Disabled Veteran-Owned Small Business (SDVOSB) headquartered in Fredericksburg, Virginia, with offices in Columbia, Maryland and Colorado Springs, Colorado. Solatris' current active business areas include: software/systems engineering, cyber security, research & development, and intelligence analysis and programs support. The Solatris leadership team strives to bring their decades of experience in the Management Consulting, Intelligence, Special Operations, Law Enforcement and Maritime Security communities to bear on behalf of their diverse group of clients. Functional Areas: 1,2,3,6,8,10,11,12, 14,16, 18,19,20,21,22.

SpecTIR, a small business with offices in Fairfax, VA and Reno, NV is comprised of two interrelated business divisions that provide across the board expertise in all aspects of remote sensing, from the sensor design to the image delivery and Geographic Information Systems (GIS) products from any data source. SpecTir's Remote Sensing (SRS) Division conducts hyperspectral remote sensing missions on demand. Services include flight planning, data collection and processing, and product generation through data analysis. SRS also integrates sensors with platforms for worldwide deployment and provides standard calibrated, geo-referenced data sets with 5 nm radiance and reflectance files. SpecTir's Government Solutions (SGS) Division provides solutions to difficult analytical and process problem sets, performs all-source intelligence/fusion analysis, developing advanced GIS products, and consulting for ISR planning and employment. SGS is a resource for DoD and the Federal Government for remote sensing data processing and analysis. Functional Areas: 1,2,3,4, 5,6,18,20.

TerraConcepts is a Service-Disabled Veteran-Owned Small Business offering Knowledge Services and eSolutions to U.S. Government customers, commercial and international customers. Terra Concepts' solutions range from providing experienced, highly-skilled individuals or teams to delivering cutting-edge information systems. We apply advanced information technologies for national security; homeland defense; economic and social development; and humanitarian affairs. Functional Areas: 2,3,5,6,10,11, 12,16,18,20,21.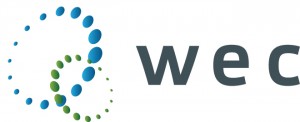 Williams Electric Company Inc. (WEC) is a control systems integrator, energy conservation contractor, electrical contractor, and general contractor that specializes in the design, installation, and maintenance of large-scale projects for government and commercial customers. The control system projects include Utility Monitoring and Control Systems (UMCS) for Heating, Ventilating, and Air Conditioning (HVAC) systems, Supervisory Control and Data Acquisition (SCADA) systems, Advanced Metering Systems (AMS), Electronic Security Systems (ESS), Closed Circuit Television (CCTV) systems, Mass Notification Systems (MNS), Alarm Systems (FAS), and related network communication systems with Information Assurance (IA) compliance. The energy conservation projects include energy saving methods and renewable energy systems for Energy Conservation Investment Program (ECIP) and Energy Savings Performance Contracts (ESPC) projects. The electrical projects include electrical power distribution, transmission lines, substations, switchgear, transformers, diesel and turbine generators, uninterruptible power systems, and lightning protection/suppression systems. The general contractor projects include management of A&E design firms and all construction trades. Functional Areas: 2,3,5,7,12,13.